Business and Family Protection
Family Protection:
As part of the financial planning process we would ask you to consider the financial effect on your family of the death or serious illness of the main wage earner.
We would also ask you to consider the effect on the family in the event of the inability to work for an extended period because of a serious accident or illness.
An employer may provide a degree of 'death-in-service' benefits but many people are self-employed and do not have employer provided benefits.
We can offer advice on creating a safety net for you and your family in the event of death or serious illness.
Life cover

Critical illness cover

Mortgage Protection

Income Protection
Business Protection:
All businesses accept the need for insurance cover on buildings plant and machinery. Indeed, many insurance covers are a legal requirement.
However, many businesses do not consider insurance cover on their main assets i.e. their key employees. These could be a sales manager or a computer specialist, indeed anyone whose death could lead to a financial loss for the company.
We can offer advice on providing a lump sum for your business in the event of death or serious illness to an important employee for the following types of cover:
Key Person Cover

Shareholder Protection Cover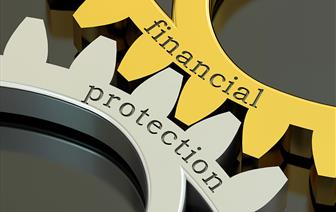 Business and Family Protection
Family Protection
Business Protection